A good fitting cock ring results in a longer and stronger erection, but only when there is the right amount of constriction. Stretchy or adjustable cock rings will fit most guys, however for some silicone and metal cock rings it's best to buy a size fitted for you.
Use our 4 step plan below on how to measure yourself for a cock ring.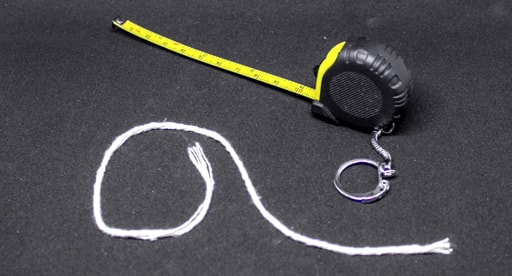 1. Get A Tape Measure
Preferably a tape measure that is flexible enough to bend and wrap around your penis. If you don't have one, grab a piece of string and a ruler.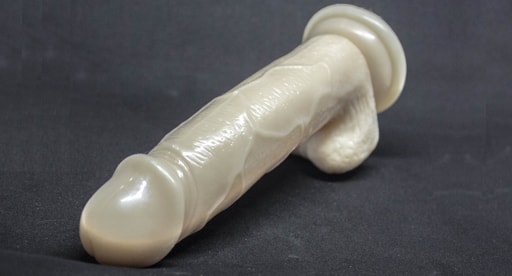 2. Get Fully Erect
In order to get the right fit, it is important to measure yourself when you are fully erect. You want the cock ring to be a little snug so it will keep your penis plumb while it is at its hardest.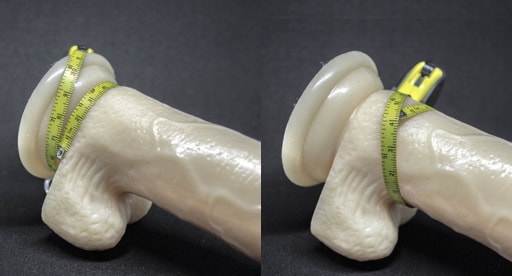 3. Wrap It Around
Now that you are fully erect, wrap the tape measure or the piece of string tightly around your shaft. Hold your finger at the part where the tape or string meets itself. Measure and note the length.
You can either measure your shaft where it meets the rest of your body (behind your balls), or before your balls, depending on where you want to wear a cock ring.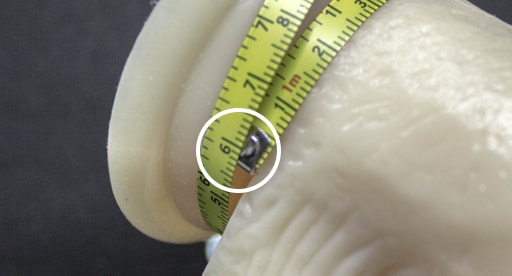 4. Calculate The Diameter
Fill in the length of the in our diameter calculator below. You now have the diameter of the cock ring that will fit you right. Depending on how snug you want your cock ring to fit, try not to go 12mm below your calculated diameter.
You can now shop confidently at our online store for the right size cock ring. Even if you end up wanting a different size after receiving our cock rings, we can help you with our "Right Fit Guarantee" policy on most of our cock rings!